Be-St a family company with an international scope
Company name : BE-ST Conseil et Prestations
Ltd company (capital € 2000 ) created and registered in march 2004
Registration number: PARIS B452778657 (2004B06245)
Address : 20, rue Leverrier, 75006, Paris – France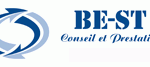 BE-ST are the initials of our associates' names : BEUDIN and STARKLOFF
BE-ST is also a symbol : we join forces with our partners to our clients with the best services
Dominique Beudin Executive Director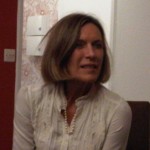 Graduated from ENSAE, MBA INSEAD and Chartered accountant.
25 years experience in financial investments, accounting, audit, financial forecasting, assements and risk positions in a financial institution. 10 years in consultancy (marketing strategy and communication).
Good experience in training. Public-private partnerhips an project finance expertise. SMEs development experience
 She is supported in the capital of BE-ST by her four children (Starkloff), all graduated from engeneering or management schools/universities.
Activities
The company operates in three diversified though related areas:
Our activities started in 2004 .Focusing at first on education, we soon expanded our scope to include financial advisory , mainly targeted at emerging countries. Since 2007 we assist French SMEs in their development.
2) Family Office managing the housing/land properties of the family associates :

BE-ST PROPERTIES
 This new activity started in 2011
Offices
20 rue Le Verrier 75006 Paris Tel 01 43 54 81 01
Métro ND des Champs or Vavin or Port Royal or Raspail…
We also have representations in Villers sur mer (Calvados) and in Antibes (Alpes Maritimes)